America, Let's Do Lunch: TV PSA
Photographed by Mark Seliger, these intimate portraits of Meals on Wheels clients represents them as the dynamic, engaged and interesting individuals they are. Shot head-on and framed in colorful compositions, the campaign's visual language conveys energy and warmth.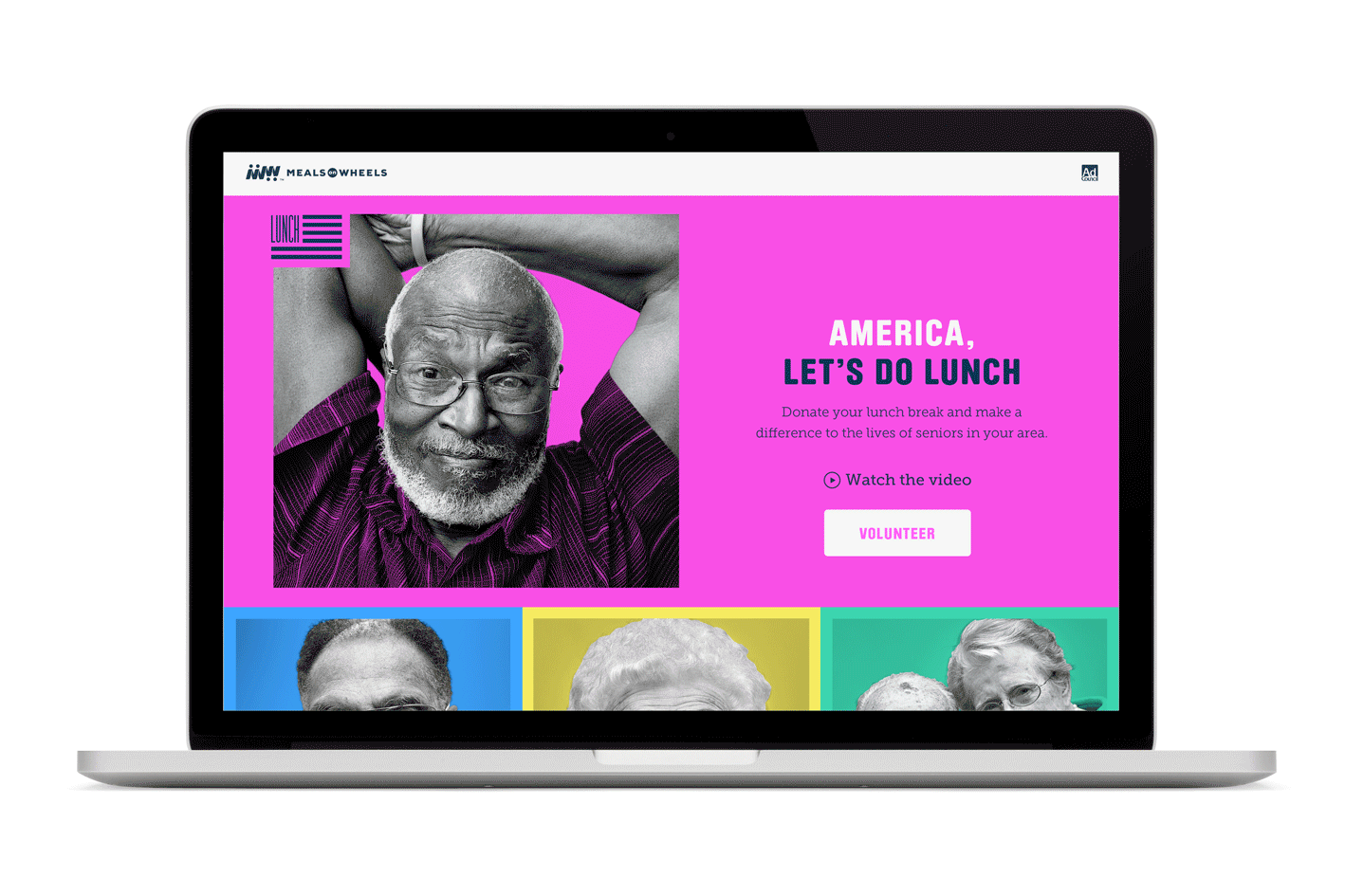 The intense vivid RGB hues, overprinted silkscreen style and signature pins merged the visual vernacular of boomers and millennials.